Prepare for the virtual reality Treasure Raider!
Welcome to virtual reality treasure game. Prepare for the virtual reality Treasure Raider! Pack all your belongings, the helicopter is leaving the city soon! Play as Treasure Raider and start an unforgettable adventure. Try to find treasure idols in the Dungeons of a Mysterious Island, Mysterious Cliff, Monkey Temple, and some other mysterious world. Beware of ghouls, vampire bats, big monsters, monster monkeys, and big dragons. Try to stay alive, shoot and kill the enemy, take idols, and get rich!
Avoid hazardous traps and discover lots of fabulous mythical relics while moving into unexplored territories! Always be focused and aware of your surroundings as swinging axes, spike traps, acid drops, huge spiders and giant bats can be unforgiving hostile. But fear not as skillful determination will help you through the harshest circumstances!
Do you think you are ready for the challenge in virtual reality treasure game?
Cinematic Trailer
This Game may contain content not appropriate for all ages, or may not be appropriate for viewing at work: Frequent Violence or Gore, General Mature Content
Magnificent audio-visuals in spatial 3d technology
Shoot Monsters in Virtual reality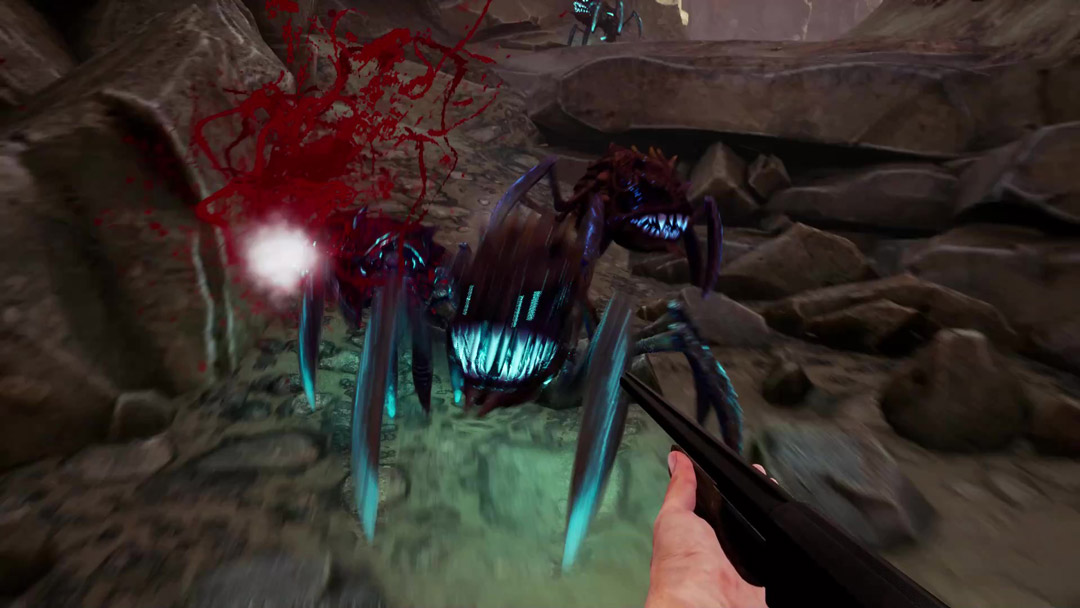 Requires a play area with 360° tracking.



Tracked Motion Controllers
After years of research, the entrance to an ancient island has been discovered. Beyond its doors are rumored to be riches guarded by cunning monsters and lethal traps. Be wary or be entombed. Good luck and have fun with virtual reality. Nipsapp's recent projects create immersive products for gaming, entertainment, and other industries. We constantly endeavor to adapt to the latest and most advanced technologies to clients. Nipsapp is expertise in Augmented Reality and Virtual Reality game development and has been releasing numerous games and apps for the last few years. Our virtual reality game development services will transform your unique and creative gaming ideas into an addictive and futuristic VR game, at the same time opening doors for new opportunities.